Dining Hours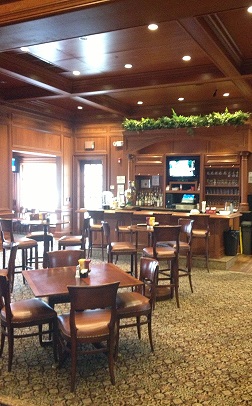 The Summer Grove Dining Room is open to the public and affords patrons a comfortable and casual environment to enjoy a couple of celebratory post-round beverages, as well as a meal with friends and family. The dining room serves breakfast and lunch daily. Dinner is served every Tuesday, Thursday and Friday night. Menus are updated and refreshed seasonally to provide guests with a variety of fresh cuisine. Summer Grove can also host your upcoming special event, luncheon or business meeting, providing a great food and beverage experience.

Summer Grove also offers take-out seven days a week! Call 770-251-1800 to place your order!
Dining Room Hours
Open Daily for Breakfast at 9:00 am
Monday: 9am-5pm, kitchen closes at 4pm
Tuesday: 9am-10pm, kitchen closes at 8:30pm
Wednesday: 9am-5pm, kitchen closes at 4pm
Thursday: 9am-10pm, kitchen closes at 8:30pm
Friday: 9am-11pm, kitchen closes at 9pm
Saturday: 7am-5pm, kitchen closes at 4pm
Sunday: 9am-8pm, kitchen closes at 5pm

Enjoy Our Lunch & Dinner Menu
Click here to view
Click Here to view Breakfast Menu
For more information or to schedule a reservation, call 770-251-1800.